About Attorney Janet L. Mertes
Founder of Law Offices of Janet L. Mertes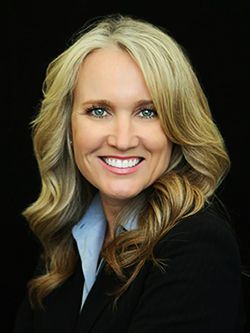 Founder, Janet Mertes, is dedicated to protecting her clients' interests
and financial security. She has years of experience in the legal field representing clients in the areas of family law and bankruptcy.
Imagine a law firm with highly experienced, down-to-earth and compassionate attorneys who are committed to protecting their clients' interests and helping them restore their financial security and peace of mind. This is the mission statement of Law Offices of Janet L. Mertes.
Over the years, we've met with hundreds of individuals who, due to the economy and recession, are experiencing financial issues and marital concerns like never before. As such, we have seen it all and can use this experience to assist new clients in their financial or family issues. We know that we can help you restore your peace of mind and get back to living life and enjoying your family and friends.
At the Law Offices of Janet L. Mertes, we believe in educating our clients on the subjects that affect their well-being. In addition, we offer a wide range of common sense services to fit our client's needs and budget. These services range from full legal representation to standalone document review. In addition, we have preparation services that put our expert staff just a phone call away or we can review your legal contracts and provide timely recommendations. For others, the emotional battle of a divorce or the relentless calls from creditors is too much to handle and they prefer that we talk to them directly.
Areas of Practice
Education
UCLA, Bachelor's Degree, B.S.
Ventura College of Law, J.D.
Pepperdine Strauss Institute for Dispute Resolution, Certified
NITA Trial Advocacy, Graduate
Community Involvement
Woodland Hills and Conejo Legal Clinics, Volunteer
Ventura County Mock Trial Association, Judge
Professional Associations and Memberships
American Bar Association
Los Angeles Bar Association
Ventura County Bar Association
National Association of Consumer Bankruptcy Attorneys
Central District Consumer Bankruptcy Association
UCLA Alumni
Delta Theta Phi Law Fraternity, Former Member and Officer